Hot Water Heaters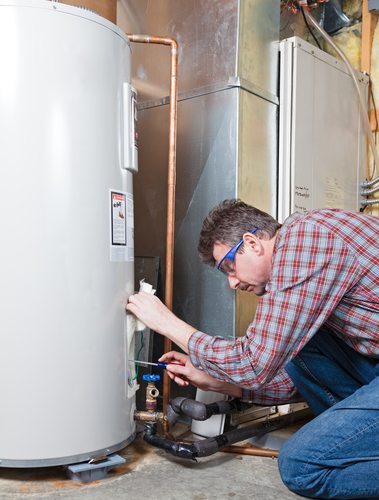 Keefe Mechanical provides both water heater repair and water heater replacement services for our clients throughout the Chicagoland area. Our plumbers will carefully look over your water heater and make the necessary repairs fast. Should you need a replacement, Keefe can provide suggestions for a new water heater that fits within your budget and needs.
Conventional Water Heaters
Replacing your current water heater with a newer model can help reduce water heating bills by about 7 percent. A conventional water heater store the water inside a tank and requires electricity or gas to maintain it.
Tankless Water Heaters
Tankless water heaters have numerous advantages over conventional ones. Their life expectancy is about 15 – 20 years, compared to the average 11 of a conventional model. They are more energy efficient, heating water as it is used. While this type of model may require more additional costs upfront, it can help in water bill savings by as much as 30 percent.